In the past few years ,hackers and internet tricksters have been able to hack  individuals and firms social media accounts, they have successfully targeted top individuals in different industries, in the last few months top-tech companies CEOs have been the victims, from Mark Zuckerberg , Jack Dorsey and so on.
No one is immune to these internet tricksters, so what's a socially active company supposed to do? Lucky for us, there are ways to hack-proof our accounts and reduce the potential risks. Learn from other company's mistakes and follow this method to keep your social media accounts safe.
1) Install Antivirus and Security Software
Antivirus and security software installed on your mobile devices and computers is the best defense against viruses, malware and other online threats.
On your devices, you can install a program like AVG AntiVirus, which is available for Windows, Mac OS and Android. It protects your devices from viruses, malware, spyware and unsafe apps.
Another important factor in the protection of your social media accounts and your online presence is knowing how to identify threats, especially through links in emails, tweets,  posts and online advertising and so on, as these are often the way cyber criminals and hackers access and ultimately compromise devices. If something looks suspicious to you, even if you know the source, the safest option is simply to delete it.
2) Use Secure Passwords or Opt-In to Two-Factor Authentication
Two-factor authentication requires users to not only enter a password but to also confirm entry with another item like a code texted to a phone. While this extra step can add a few seconds to the sign-in process, it will save you from the hours of cleanup that can come from a hack.
It's 2016 and you may have thought we'd all be a little older and wiser than this time last year. But as you read this list of 2015's most popular passwords, you will shake your head, mumble unmentionables and reach the firm conclusion that, no, we are in fact all still complete and utter morons
Every year, SplashData complies a list of the millions of stolen passwords made public throughout the last twelve months, then sorts them in order of popularity.
But anyway, without further talks, here's the list, direct from Splash Data. Brace yourselves.
1. 123456 (Unchanged)

2. password (Unchanged)

3. 12345678 (Up 1)

4. qwerty (Up 1)

5. 12345 (Down 2)

6. 123456789 (Unchanged)

7. football (Up 3)

8. 1234 (Down 1)

9. 1234567 (Up 2)

10. baseball (Down 2)

11. welcome (New)

12. 1234567890 (New)

13. abc123 (Up 1)

14. 111111 (Up 1)

15. 1qaz2wsx (New)

16. dragon (Down 7)

17. master (Up 2)

18. monkey (Down 6)

19. letmein (Down 6)

20. login (New)

21. princess (New)

22. qwertyuiop (New)

23. solo (New)

24. passw0rd (New)

25. starwars (New)
You can also view the 2013 & 2014 data and can view Google's idea on how to create secure password here
3) Don't click everything you see! Look before you are clickjacked.
It is good to be familiar with buzzwords around the Internet security. It helps you remain safe online. One such buzzword is clickjacking, a word that keeps popping up whenever one reads about scams particularly regarding social networks and more specifically, Facebook scams.
Common examples are adult videos with a teasing photo that make you click on it to view it fully. And then you are directed to a site that can very easily download a Trojan or other malicious programs in your device.
So stay away from them. Remember that statistic about 20 percent of links containing malicious content?
4. Beware of every Free-WiFi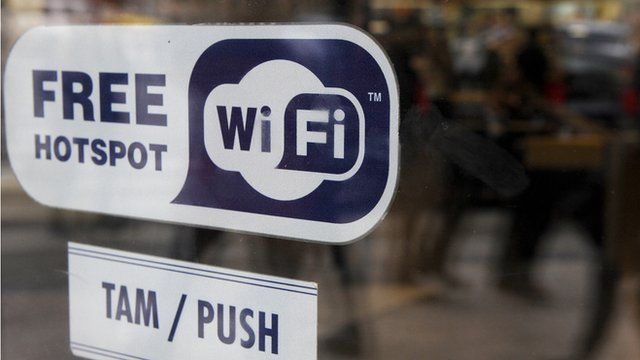 WiFi networks are really easy entry points to your computer, accounts and network. Be cautious if you use public WiFi networks and don't forget that once you've finished browsing, log off all services you were using so you don't automatically reconnect.
5) Don't reveal personal information
Be suspicious of anyone who asks for your personal information online and never share your home address, phone number, Social Security number, or other personal identifying information.
6) Turn off the GPS function on your smartphone camera
If you plan to share images online, make sure that you turn off the GPS on your device to keep your exact location private.